Glass Blowing Experience/Courses

Immerse yourself in the fascinating and exciting art form of blowing glass. Agnes of Glass offers a number of hands-0n workshops, ranging from beginner to advanced. Learn the fundamentals of health and safety in the studio. Discover how to manipulate and work with glass. As well as many other techniques.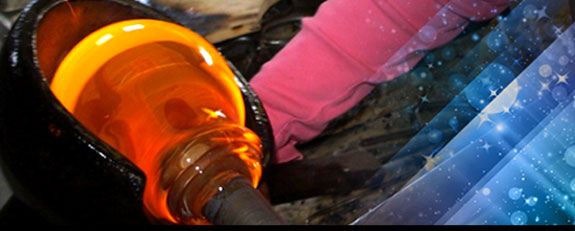 …
EXPERIENCE IT!!
55% OFF Any Glass Experience!
Register or Pay for your workshop in advance as our workshops fill up fast.First come first serve basis.
Promo Code for 55% off( lucky_lady) for ALL students! Note, The 50% or 55% off can not be used or substituted with any expired or valid promotional vouchers. 
Agnes of Glass can not guarantee a group with a promotional voucher will be in the same workshop, we typically do groups privately. Promotional workshops are done on Tuesday, Wednesday and Thursday evenings.
Register & pay in advance to guarantee your spot as our workshops FILL UP FAST. First come first serve basis. 
Please pick up your creation within 30 days – Time & Days: Tuesdays or Thursday /2:30 to 7:00pm

…
.
Details:
What to Wear:
Long sleeve t-shirt, jeans or cut off shorts past the knees, toe covered shoes, sun glasses and water/snack. NO cameras.
FINE PRINT-POLICY FOR ALL WORKSHOP/COURSES
Due to the nature of glass blowing and the high demand of our recreational workshops, A $40 reschedule fee will apply for all workshop experiences and courses. The 50% off can NOT be used or substituted with expired or valid promotional vouchers.  NO REFUNDS WILL BE ISSUED ON GLASS BLOWING WORKSHOPS.
NOTE: Glass has its own personality and sometimes the weather from hot to cold affects the glass. It sometimes cracks even though we do all the necessary steps to try to prevent the glass from cracking. Agnes of Glass is NOT responsible for any students creations from cracking . . . that's just the way glass works.