Come Play With Fire Workshops

Immerse yourself in the fascinating and exciting art form of blowing glass. Agnes of Glass offers a number of hands-0n workshops & art therapy workshops ranging from beginner to advanced. Learn the fundamentals of health and safety in the studio. Discover how to manipulate and work with hot glass. As well as many other techniques.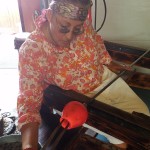 …EPIC GLASS BLOWING EXPERIENCE
The premiere Hot Glass Studio in Denver Colorado since 1999
REGISTER @AGNESOFGLASS.COM
Register & Pay for your workshop in advance as our workshops fill up fast.
WALK -IN WELCOME
First come first serve basis. NOTE for safety reasons NO children or spectators allowed When teaching.
SIGN UP FOR YOUR COMPANY 2017/2018 TEAM BUILDING EVENT!
SIGN UP FOR YOUR FAMILY & FRIENDS GLASS BLOWING EVENT!
FOR MORE INFORMATION EMAIL US@ agnesofglassworkshops@gmail.com
PICK UP YOUR CREATION  within 30 days – Time & Days: Tuesdays or Thursday /2:30 to 6:00pm